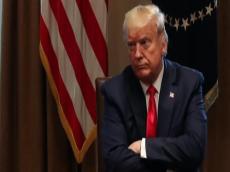 Former US President Donald Trump may appear in court for indictment next Tuesday, April 4, The New York Times reported citing one of his lawyers.
The newspaper said that "Trump is expected to turn himself in on Tuesday for arraignment on the indictment in State Supreme Court in Manhattan."
Earlier, CNN reported that Trump was facing more than 30 counts related to business fraud.
According to the Wall Street Journal, New York attorneys normally refrain from publishing the indictment before the suspect is brought to the court.