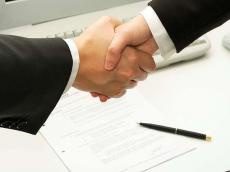 The leadership of the World Bank (WB) for Central Asia, headed by Regional Director Tatiana Proskuryakova, discussed issues of further cooperation with Turkmenistan, Turkmen media reports.
During the visit to the capital of Turkmenistan, Ashgabat, from January 22 through 26, the WB delegation held a series of meetings with the government, a number of ministries and departments of the country, identifying priorities for cooperation.
The agenda of the talks included such issues as expanding support in the field of the COVID-19 pandemic, the development of agriculture and strengthening the role of the private sector in the national economy, improving the investment climate and Turkmenistan's accession to the WTO. Aspects of the World Bank's technical assistance to Central Asian countries were considered, with an emphasis on the common electricity market and other areas.
In general, the visit had a counter-orientation and its main result was an improved understanding of the goals and expectations of partners, preferred mechanisms and formats of cooperation, which were considered during the discussions.
Meanwhile, the Government of Turkmenistan since 2015, has been among the countries and companies that support the initiative "Zero Routine Flaring by 2030" presented by the World Bank.