The Party of Open Society, led by ex-speaker of Azerbaijani parliament Rasul Guliyev, has initiated preparations for presidential elections.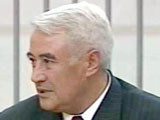 Deputy chairman of the party Yagub Abbasov told Day.Az that due instructions have been set to different regions.
"After a plan of Rasul Guliyev's return is worked out, the preparations for creation of the election campaign team will start. Moreover, I have been set instructions on preparation for presidential elections. We plan to carry out must work in this direction", Abbasov noted.
Answering the question, when the execution of the plan on return of the ex-speaker starts, party deputy chairman added that Rasul Guliyev has already familiarized with it. Its implementation will start after he introduces due additions to it.
/Day.Az/