A delegation of Czech parliament, led by Jan Khamechkin, chairman of the committee for international relations of the House of Deputies, is visiting Azerbaijan.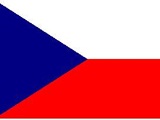 The due information has been provided by Novosti-Azerbaijan with reference to the press service for the Parliament of Azerbaijan.
The visit envisions meetings with Milli Medjlis first vice-speaker Ziyafat Askerov, Azerbaijan's Foreign Minister Elmar Mamedyarov, Minister of Defense Safar Abiyev, members of the permanent commission on inter-parliamentary relations and international ties of the Azerbaijani parliament and inter-parliamentary group of Azerbaijan-Czechia friendship.
The meetings are expected to discuss development and strengthening of bilateral relations and cooperation in different spheres.
The Czech deputies will visit the Sangachal terminal in the framework of the visit.