Three former high-ranking US military officers have called for Britain to help defuse the crisis over Iran's nuclear program, saying military action against Tehran would be a disaster for the region.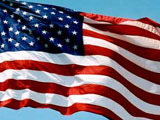 In a letter to the Sunday Times newspaper, the three former officers urged US President George W. Bush to open talks "without preconditions" with the Iranian government in a bid to find a diplomatic solution.
The signatories were retired Lt. Gen. Robert G. Gard, a senior military fellow at the Center for Arms Control and Nonproliferation in Washington, D.C.; retired Marine Gen. Joseph P. Hoar, former head of US Central Command; and Vice Admiral Jack Shanahan, former director of the Center for Defense Information.
They said Britain "has a vital role to play in securing a renewed diplomatic push" and urged Prime Minister Tony Blair to make it clear he would oppose any military attack on Iran. The Associated Press
/The Jerusalem Post/