Parliamentary Assembly of Council of Europe (PACE) Monitoring Group co-rapporteurs Andres Herkel and Tony Lloyd presented preliminary report on fulfillment of Azerbaijan's PACE commitments.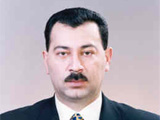 At the present, Azerbaijani side is working on reaction document, the head of Azerbaijani delegation to PACE Samad Seyidov told the APA.
He said that the document reflecting the reaction of Azerbaijani side will be presented to PACE Monitoring Committee till late February. The documents will be discussed in the meeting of the committee to be held in March and will be included to the agenda of the PACE under the title of "Issue on Azerbaijan's fulfillment of PACE commitments."