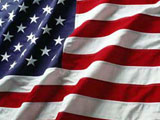 The Bush administration joined international human rights groups in expressing concern over the Iranian government's treatment of ethnic and religious minority groups, highlighted by the case of Abbas Lisani, an incarcerated advocate of Azerbaijani rights who is currently on a hunger strike and being held in solitary confinement.
State Department spokesman Sean McCormack called on Iran to end the "systematic oppression of its citizens," respect their human rights and release those imprisoned for advocating their "universal rights to freedom of speech, press, assembly [and] worship" and fair labor standards, including Lisani.
"The regime has banned the Azeri language in schools, harassed Azeri activists and unjustly jailed Azeris like Mr. Lisani for advocating for cultural and linguistic rights. Iranian Azeris who organized peaceful protests after the publication of an offensive cartoon in May 2006 were beaten, harassed and arrested," he said.
The United States is "deeply concerned" over the Iranian regime's repression of other minority groups as well, including Kurds, Baha'i and ethnic Arabs. "The regime's repression affects religious minorities, students, women, labor unions, journalists and academics," McCormack said.
In a January 19 statement, the human rights group Amnesty International said Lisani suffers from medical ailments resulting from torture, accused Iran of harassing Lisani's family and said Lisani has been denied the short-term leave that most other Iranian prisoners are allowed.
McCormack said the United States is working through the United Nations, foreign governments and international nongovernmental organizations as part of its effort to "focus attention on the Iranian regime's continued abuse of its own citizens and press for improvements in its dismal human rights record." USINFO