Citing Iranian involvement with Iraqi militias and Tehran's nuclear ambitions, the Bush administration has shifted to offense in its confrontation with Iran - building up the U.S. military in the Persian Gulf and promising more aggressive moves against Iranian operatives in Iraq and Lebanon.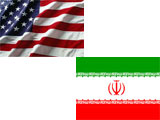 The behind-the-scenes struggle between the two nations could explode into open warfare over a single misstep, analysts and U.S. military officials warn.
Iraq has become a proxy battleground between Washington and Tehran, which is challenging - at least rhetorically - America's dominance of the Gulf. That has worried even Iraq's U.S.-backed Shiite prime minister, who - in a reflection of Iraq's complexity - also has close ties to Iran.
Iran and the United States are already sparring on the ground.
On Jan. 20, militants kidnapped and killed four American soldiers in a raid in Karbala, and a fifth American was killed in the firefight. The attack was so well planned and executed that Iraqi officials suspect Iran may have helped Shiite militiamen carry it out, perhaps in retaliation for the arrest of five Iranians by U.S. troops in northern Iraq.
Those five Iranians, who were arrested in the northern city of Irbil, included two members of an Iranian Revolutionary Guard force that provides weapons, training and other support to Shiite militants in the Middle East, U.S. Ambassador Zalmay Khalilzad said last week. Iraqi and Iranian officials maintain the five were diplomats.
Since the Karbala raid, U.S. saber-rattling has intensified. President Bush said this week that U.S. forces in Iraq would take action against Iranian operatives in the country, while insisting he had no intention of attacking Iran.
"If Iran escalates its military action in Iraq to the detriment of our troops and/or innocent Iraqi people, we will respond firmly," Bush told National Public Radio.
Although little evidence has been made public, U.S. officials have long insisted that Iran was supplying weapons and training to Shiite militias in Iraq, including some that have killed American troops.
The No. 2 U.S. general in Iraq told USA Today in an interview published Tuesday that Iran was supplying Iraqi Shiite militias with a variety of powerful weapons, including Katyusha rockets and armor-piercing rocket-propelled grenades.
"We have weapons that we know through serial numbers ... trace back to Iran," Lt. Gen. Raymond Odierno said.
The Air Force is considering more forceful patrols on the Iraqi side of the border with Iran to counter the smuggling of weapons and bomb supplies, The Los Angeles Times reported, citing senior Pentagon officials.
The U.S. is also building up its military presence in the Gulf in what it says is a show of strength directed at Iran. A second aircraft carrier is heading for the region, and Patriot missile batteries are being deployed.
Since Bush announced his new Iraq strategy in early January, Iranian officials have raised the alarm repeatedly that the U.S. intends to attack. President Mahmoud Ahmadinejad said Iran is "ready for anything" in its confrontation with the United States.
A newspaper close to Iran's supreme leader Ayatollah Ali Khamenei last week threatened retaliation for any U.S. military action _ including stopping oil traffic through the Gulf's strategic Hormuz Straits and attacks on U.S. interests. The top editor of the Kayhan daily warned that Iran will turn the Middle East into "hell" for the United States and Israel if America attacks.
Iran and the U.S. also are in dispute over Tehran's nuclear program. The United States accuses Iran of secretly developing atomic weapons _ an allegation Tehran denies. Iran's defiant refusal to suspend uranium enrichment prompted the U.N. Security Council to impose limited economic sanctions.
The U.S. has also beefed up support for Lebanon's government in its power struggle with Hezbollah, the Shiite militia that Washington accuses of acting in Iran's interests.
The war of words has raised fears among both Democrats and Republicans in Congress that the United States and Iran are drifting toward armed conflict at a time when America is struggling against determined foes in Iraq and Afghanistan.
"What I think many of us are concerned about is that we stumble into active hostilities with Iran without having aggressively pursued diplomatic approaches," Sen. Barack Obama said Tuesday.
It has also unnerved the Iraqi government, many of whose members have close ties to Iran.
"We have told the Iranians and the Americans, `We know that you have a problem with each other but we're asking you, please, solve your problems outside of Iraq,'" Prime Minister Nouri al-Maliki, a Shiite, told CNN on Wednesday. "We do not want the American forces to take Iraq as a base to attack Iran ... we will not accept Iran using Iraq to attack American forces. But does this exist? It exists and I assure you it exists."
As the rhetoric grows more strident, a U.S. military official in the Gulf likened the U.S.-Iran standoff to the buildup in hostility in Europe before World War I, when the assassination of the heir to the Austrian throne triggered a tragic war that engulfed a continent.
"A mistake could be made and you could end up in something that neither side ever really wanted, and suddenly it's August 1914 all over again," the U.S. officer said on condition of anonymity, because of the sensitivity of the issue. "I really believe neither side wants a fight."
Iranian coast guard vessels recently veered into territorial waters on the Arab side of the Gulf, an event that could have been viewed as either a mistake or a provocation, the officer said. Both sides are on tenterhooks. "A boat crosses a line ... but what does it mean? You've got to be very careful about overreacting," the officer said.
Even if Iran pulled back from Iraq's conflict, it might not end the country's violence, said Kenneth M. Pollack, research director at the Saban Center for Middle East Policy.
"The truth is that Iraq is a mess. It is in a state of low-level civil war. And all of these groups are largely self-motivated," he said on the Council on Foreign Relations Web site. "But its much easier to blame it on the Iranians."
In Tehran, political analyst Hermidas Bavand said U.S. force increases were leading many Iranians to believe Washington is looking to pick a fight.
"It's an extremely dangerous situation," Bavand said. "I don't think Tehran wants war under any circumstances. But there might be an accidental event that could escalate into a large confrontation." The Associated Press
/The Washington Post/