Azerbaijan People's Front Party (APFP) will appeal to State Committee on Management of State Property to provide them with new residency.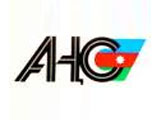 Deputy chief APFP Hasan Kerimov told the APA that at the present the appeal is being worked out and noted that they will not indicate concrete place for headquarters.
"To fix the place is under the committee's competence," the deputy chief said.
Kerimov said that they continue their searches for temporary residency.