The visit of a group of media chiefs to Kars continuess. Media was received by Kars governor-general Mehmet Ufuj Erden yesterday.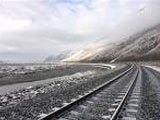 Erden said he is satisfied with the visit of media chiefs to Kars. The governor-general noted that Kars attaches importance to the relations with Azerbaijan.
According to APA, he noted Baku-Tbilisi-Akhalkalaki-Kars railway will not only influence on the relations between the countries but also on the development of Kars.
Erden stressed the importance of opening of transport roads for expanding trade and economic relations.
"Kars airport is ready to receive the planes from Baku. Azerbaijan Air Ways should only make a decision on it," he said.
Touching upon the problem of opening of borders with Armenia Erden said it is not discussed.
"Turkey and Azerbaijan cooperate in all spheres, as well as in foreign policy. According to the agreement reached between Foreign Ministries of the two countries, Akyaka checkpoint between Armenia and Kars was closed in 1993. The opening of the borders is implemented on the decision made be the state. As there is no such decision at present, this agreement is efficient," he said.
The governor-general noted that Kars is one of the regions underwent genocide by Armenia at the beginning of the century and there are a number of mass cemeteries there.
"These cemeteries prove Turkish genocide by Armenia. Archeological group found out that 545 Turks were killed savagely and buried in the cemetery in the village of Subatan," he said.
A group of Azerbaijani media chiefs met with the head of Kars municipality Naif Alibayoglu after visiting Heydar Aliyev's monument in Kars. The visit schedule includes meeting with Azerbaijani consul general to Kars, getting acquainted with the building where famous Kars treaty was signed and visiting the monument erected in the memory of 90 000 soldiers killed in Sarigamish.