Administrative Procedure Code is expected to be discussed in spring session of the parliament.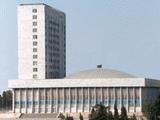 At present, state commission for legal policy and state building works on the code, Milli Majlis told the APA.
The information said that new courts are expected to be constructed for consideration disputes appearing in the field of administration.
It should be noted that new adopted law about Administrative execution will come to force from January.