The next meeting of the OSCE Minsk Group co-chairs is expected to take place late January-early February, said Matthew Bryza's press secretary Michel Stevens.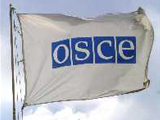 He told the APA that the regulation issue of Nagorno Karabakh will be discussed in the meeting. Besides, the co-chairs will set the date of the next visit to the region. Michel Stevens said that it has not decided where the co-chairs would meet.
It should be noted that, the last meeting of the co-chairs took place on in Madrid December 13.
The co-chairs informed the next chief of OSCE, Spain Foreign Minister Miguel Angel Moratinos about the details of the negotiations of the regulation of Nagorno Karabakh conflict.