"We have already seen Robert Kocharyan after his return from Minsk. He wasn't a bit upset. That is all rumour, unverified information. He was very active and full of enthusiasm," said Armen Rustamyan, member of Dashnaktsutyun Party and chairman of the RA NA Standing Committee on Foreign Affairs.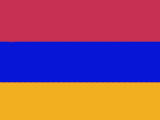 He considers Robert Kocharyan's silence a diplomatic gesture. "If they held secret negotiations and haven't come to a mutual agreement yet, the divulgence of any information may be perilous and it may lead to delude," Rustamyan informed A1+.
By the way, Armen Rustamyan listened to Ilham Aliyev's announcements too and couldn't conclude anything from his words on the negotiation process either.
Rustamyan also maintains that certain rumors and details of the negotiation process are spread to exert pressure on the mediators and to find out the attitude of certain realms.
"We constantly speak of free and independent press but there is hardly any free press in Azerbaijan," he said.
"Unless Karabakh is involved in the negotiation procedure, it is no use speaking about its efficiency.
"The fact that Karabakh didn't participate in the 1998 negotiations was not determined by the policy of the RA authorities but by the wish of Azerbaijan.
"There are certain issues (the status of Karabakh, the return of refugees and territories, etc) that cannot be solved without Karabakh's direct participation. In this respect Armenia has no right to interfere.
"In connection with the Karabakh conflict regulation, Armenia must avoid two extremes. On the one hand, Armenia must not replace Karabakh in the negotiation process and turn the issue into an Armenian-Azeri conflict. On the other hand, Armenia must not stay aside and watch as an observer leaving Karabakh alone." A1+