"Without legal basis and intergovernmental contracts, foreign broadcasters will be cut off in Azerbaijan," said National Television and Radio Council chairman channels Nushiravan Maharramli.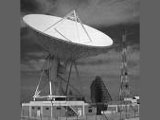 He told the APA that the decision was taken in the Council's meeting. NTRC chairman said that the broadcasting of foreign TV and Radio channels have to be regulated legally.
"The conditions created for Azerbaijani TV and radio channels in other countries, will be created for the channels of these countries in Azerbaijan," he said.