Leaders of the CIS signed various cooperation agreements but failed to agree on delimiting borders between member countries at a summit in Belarus Tuesday, the post-Soviet alliance's executive secretary said.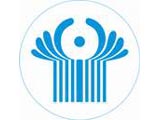 After the collapse of the Soviet Union, the countries delineated their borders, turning administrative boundaries into national ones. By and large the process ran smoothly, but disputes between some members have persisted.
"A decision was not made due to a lack of consensus," Vladimir Rushailo said.
The presidents of Russia and Georgia, locked in a simmering diplomatic feud, did not hold a bilateral meeting on the sidelines of the summit, which Georgian diplomats had expected to take place.
Georgia's Mikheil Saakashvili had sought a separate meeting with Vladimir Putin in a bid to break the deadlock in relations, to bring an end to Russia's economic sanctions against the South Caucasus state, and to resume political dialogue.
Kazakh President Nursultan Nazarbayev said the Russian-Georgian dispute was not on the summit agenda, but was discussed by the leaders in a 'narrow format.'
At the summit in the Belarusian capital, Minsk, the leaders signed a series of agreements in a bid to boost cooperation within member countries of the 12-nation alliance, recently criticized as ineffective by some of its members.
The presidents of Armenia, Azerbaijan, Belarus, Georgia, Kazakhstan, Kyrgyzstan, Moldova, Russia, Tajikistan, Ukraine, and Uzbekistan signed an agreement on fighting money laundering and financing terrorism, and a document on the protection of judges trying criminal cases.
The leader of Turkmenistan, which has reduced its involvement in the CIS, was not at the summit.
The presidents also signed a document on countering human trafficking in 2007-2010, a plan for censuses up to 2010, under a UN program aiming to improve socio-economic decision-making worldwide through more accurate demographic data, and other agreements.
An agreement regulating the CIS Anti-terrorism Center and related documents were amended.
The Kazakh leader said CIS foreign ministers would draft a reform plan for the organization by July.
"The session decided to instruct the Foreign Ministers' Council to draft and present a concept for the CIS reform by July 1," Nazarbayev told a news conference.
But Nazarbayev also criticized the way decisions adopted at CIS meetings had been implemented, saying issues on the agenda had been put off from one summit to another.
Discussions on the same issues "were postponed in Kazan, then in Moscow. Now in Minsk we are again postponing them until [the next summit in the Tajik capital] Dushanbe," Nazarbayev said.
The president of the Central Asian state said over 1,600 documents had been adopted by the CIS, but more than 70% of them have yet to be signed and implemented.
But he said the organization has huge potential: "We all believe integration within the CIS should be moved forward." RIA Novosti