"Inaction is observed in settlement of Nagorno Karabagh conflict. It causes anxiety, constraint and Nagorno Karabakh conflict waits for its settlement for many years," said former Turkey ambassador to Baku and Washington, Faruk Logoglu.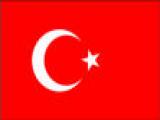 "The problem does not diminish, but rise up. Minsk group co-chairing countries need to bring new dynamism to the case. I think inaction favors neither Armenia, nor Azerbaijan. Both the sides consider the problem finished. I do not think so. Both UN Security Council and OSCE do not doubt it," he told the APA Turkish bureau.
"According to Azerbaijani view point Azerbaijani economy is damaged by occupied territories and refugees. The unsettled conflict is contrary to the interests of both sides. UNO Security Council has four resolutions for liberating Azerbaijani territories. The international pressure is necessary to implement the resolutions. But the great countries did not exert pressure on Armenia. No sanction documents were adopted after these resolutions. That is why Armenia continues invasion of Azeri lands," Logoglu said.
He thinks that Minsk Group is not active enough in the settlement of the conflict.
"Minsk Group was not active enough in settlement of the conflict; the main obstacle is Armenia's position. Armenia will not change its position until the pressure on Yerevan is not increased," he said.
Faruk Logoglu said that Turkey tried to take active part in OSCE Minsk Group.
"Turkey only confided to the information after US, France and Russia's initiative in the OSCE. But Turkey's initiative was not acceptable," he said.
The diplomat said that Azerbaijan and Turkey share the same view points towards many issues.
"Azerbaijan and Turkey should always keep Nagorno Karabakh conflict on the agenda and act together. The claims on so-called Armenian Genocide will be on the agenda after the elections in the USA. Both countries need to support each other in these processes," he said.
"I love Azeri nation. I am sure that Azerbaijan will use its resources for welfare of its nation. I am sure that Nagorno Karabakh conflict will be solved according to the rights if Azeri people," he said.