Shri B.R. Muthu Kumar new appointed ambassador of India to Azerbaijan will come to Baku next month.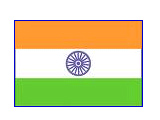 Shri B.R. Muthu Kumar worked in India Foreign Ministry before he was appointed as the next Ambassador of India to Azerbaijan and he was expected to take up his assignment by the end of October.
The former Ambassador Shri J. S. Pande is still in Baku and will leave Azerbaijan within the next few days, APA reports.