Reporters Without Borders today called on the Azeri government not to implement a 13 October decision by the National Council for Television and Radio to stop local radio stations Antenn and ANS and the Azeri state radio from retransmitting BBC, Voice of America and Radio Liberty/Radio Free Europe programmes from 1 January. The ban also affects Voice of America TV programmes.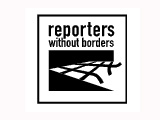 "This decision is targeted at international media whose independence the Azeri government seems to fear," the press freedom organisation said. "The National Council for Television and Radio is unfortunately under the control of the political authorities, who seem to want to limit the influence of western media, above all. The 13 October decision does not affect Russian stations (ORT and RTR) and Turkish ones (TRT and STV) that are less critical of the Azeri government."
The Azeri authorities say the media affected by the order do not have the required broadcasting licence. But article 14 of the radio and TV law states that a licence is only required if a media broadcasts all its programmes, which is not the case with these radio and TV stations. Each is only retransmitted for 30 to 45 minutes a day.
Firdevs Robinson, the editor of the BBC World Service's Central Asia and Caucasus Service told Reporters Without Borders that the BBC had been broadcasting in Azerbaijan since the mid-1990s and had never needed its own licence. "We respect Azeri law and we will try to meet our legal obligations," she said. "We hope the implementation of this decision will not result in our programmes being interrupted. If it does, it could be seen as another example of harassment of independent media in Azerbaijan."
Press freedom activists have also been harassed in recent weeks. Emin Husseynov, the head of the Institute for the Freedom and Safety of Reporters, who has been campaigning for imprisoned satirical journalist Sakit Zahidov, has been warned "not to be so active."
/www.rsf.org/