Ziyafet Askarov, first deputy Milli Majlis chairman, head of the delegation of Azerbaijan in the NATO Parliamentary Assembly met with the NATO delegation led by Vahit Erdem, Chairman, NATO PA Sub-Committee on Future Security and Defense Capabilities.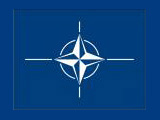 Askarov said after regaining its independence Azerbaijan closely cooperates with international organizations, and integration into the West is one of the major directions of the country's foreign policy. According to him, Azerbaijan pays a special attention to the relationship with the NATO PA with the country cooperating with NATO in a number of spheres including counter-terrorism fight.
On the Azerbaijan's socio-economic development, large-scale projects, Askarov noted these projects are in the focus of Europe's attention. According to him, there are problems impeding the development, including Armenia-Azerbaijan conflict over Nagorno Karabakh. OSCE Minsk Group is directly involved in the conflict resolution process but no breakthrough has so far been achieved. Armenia disregards resolutions and decisions of international organizations. Askarov said NATO must make its presence felt.
Vahit Erdem said NATO shows interest in the South Caucasus, and relations South Caucasus nations, including Azerbaijan are of great importance for the NATO. According to Erdem, the cooperation is extremely important as the world experiences great problems including terror, energy crisis etc.
Saying before coming to Azerbaijan delegation visited Armenia and Georgia, NATO representative pointed out that the main objective of this mission is to acquire additional information about Azerbaijan, reforms carried out in Azerbaijan, development of democracy and other issues. Azerbaijan, according to him, plays a great role in the region and has rich oil reserves and large-scale energy projects. This fact is within the sphere of interest of both Turkey and West. V. Erdem expressed his regret that Nagorno Karbakh conflict had not been solved yet but he hoped that the sides would find a solution to the problem.
The same day, NATO delegation met with Samad Seyidov, chairman of the Milli Majlis standing commission on international relations and interparliamentary ties, head of the Azerbaijan's delegation in the Parliamentary Assembly of the Council of Europe.
Seyidov said Azerbaijan rapidly integrates into Europe and EuroAtlantic area. According to Seyidov, President Ilham Aliyev said during his Germany trip and address to Milli Majlis that Azerbaijan has made its choice. Integration into Europe and European family is one of the major directions of the country's foreign policy. Azerbaijan's relationship with NATO develops as well.
Chairman of the standing commission said NATO prepares a report on the South Caucasus nations. However, he pointed out that there is incorrect information in the report about occupation of 20 percent of Azerbaijani lands, the fact that 1 million Azerbaijani people became refugees and IDPs, and that Nagorno Karabakh is the native Azerbaijani territory. These facts were reflected in the UN Security Council's resolutions, and documents of the Council of Europe and OSCE. Seyidov expressed hope that after the visit the report will be seriously amended.
Erdem said the main objective of the visit is to get information of these facts. We will revise the document after the visit, NATO representative added. AzerTAg