Minister of Defense, Col. Gen. Safar Abiyev met with the delegation led by Vahit Erdem, NATO PA Chairman of Sub-committee on Future Security and Defense Capabilities.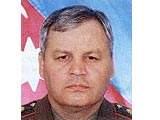 Azerbaijan had started cooperating with NATO since 1994 in the frame of PfP Program and since 2004 continues this cooperation in the frame of 'Individual Partnership Activity Plan,' the Minister underlined. He highlighted the guests on the current military-political situation on the South Caucasus, on the reasons and sequences of the Armenia-Azerbaijan, Nagorno Karabakh conflict.
The Minister told on uncontrolled ammunition and weapons in Azerbaijan's territories occupied by Armenia, which threat peace and stability in region, impedes economic projects.
If the negotiations will not bring any results, we have to seek other ways to liberate our lands, Abiyev said.
Vahit Erdem took interest in structure of the Armand Forces of Azerbaijan, its budget and charter of cooperation with the NATO structures. Participation of Azeri militaries in the peacemaking operations testified rightness of the Azerbaijan-NATO relations, he stressed.
The Defense Minister answered questions of the guests, expressing wish the NATO Parliamentary Assembly to take active part in resolution to the conflict. AzerTAg