"I regret that France Parliament adopted the law that would make it a crime to deny false Armenian genocide by first reading," Bernard Amaudric du Chaffaut, French Ambassador to Azerbaijan told journalists.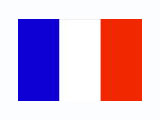 He said the decision triggered serious public reaction, APA reports.
"The decision needs to be approved at some stages. I hope the Senate will not approve this decision. French senators are more far-sighted than parliamentarians. Even if the Senate approves it, the Constitutional Court will determine whether the decision contradicts to the constitution or not, because there is an item on freedom of thinking in France constitution. The president may be the last obstacle in the adoption of the law. A president having no veto can refuse to sign the law. I hope the adoption of the law will be postponed till March 2007, the parliamentary elections in France, because, Armenian electors have great influence on France Socialist Party," he said.
The Ambassador also said that he got acquainted with the Azerbaijan Foreign Ministry's position on the decision. He said this law will damage France-Turkey and France-Azerbaijan relations.
"When France Parliament recognized false Armenian genocide the relations between France and Turkey were not damaged. The other positive point of it was that Turkish and Armenian historians agreed to probe into historical events. Armenians organized strong Diaspora in France and take an active part in political processes. I hope Azerbaijan and Turkey will express their positions until the decision is passed," Mr.Chaffaut said.
Ambassador also touched upon France President's visit to Azerbaijan and said that Jacques Chirac is not expected to postpone his visit.