President Ilham Aliyev will pay a visit to Guba tomorrow.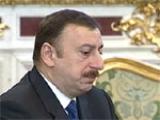 The President is expected to attend inaugural ceremony of a number of facilities and reconstruction works being implemented in Guba within "State Program for Socioeconomic Development of Regions."
Mr. Aliyev will also meet with the community representatives in Guba, President's press service told APA.