Ceremony of signing of the documents on cooperation between the Republic of Azerbaijan and the Republic of Latvia was held on October 4 at the Riga Castle with participation of the Presidents of these countries.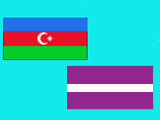 After the heads of state signed the joint Statement, the minister of education of Azerbaijan Misisr Mardanov and minister of science and education of Latvia Mrs. Baiba Rivja have signed the Agreement on cooperation in education.
Then, finance ministers of two countries have signed the document on co-op in finance sphere; the health ministers signed the agreement on cooperation in the field of health and medical science; foreign minister of Azerbaijan Elmar Mammadyarov and the minister of information and technologies of Latvia signed another Agreement.
The same day, also were signed the documents on cooperation in air links and in the field of communications between the Government of the Azerbaijan Republic and the Government of the Republic of Latvia. AzerTAg