EU trio headed by Finland Foreign Minister Erkki Tuomioyan met with Azerbaijan Foreign Minister Elmar Mammadyarov.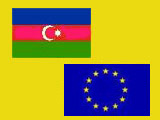 After the meeting they held media briefing in the ministry building, APA reports. Azerbaijan Minister said all the issues regarding the European New Neighborhood Policy action plan have been agreed. The document will be signed in Brussels on November 14. "Brussels is interested in our country. The cooperation with EU is one of the priorities of Azerbaijan," the minister said.
Finland Foreign Minister said the preparation of the action plan started in November, last year. He mentioned this plan will promote the relations between Azerbaijan and EU. "The action plan is not a tool for the solution of Nagorno Karabakh conflict. We support OSCE Minsk Group activity on this problem. I hope the conflict to be solved soon." he said.
The representative of European Commission Benita Ferero-Valdner said the EU will also sign Memorandum of Understanding with Azerbaijan in energy section in November. "The action plan considers the cooperation in court system and media," he said.
The representative also clarified the claim on increase in Azerbaijan's military expenditure. "I meant not only Azerbaijan but all states in the region. The increase of the military expenditures will strain the tenseness in the region. We want peace in the region," he said.