Article by Lew Kwang-chul, Charge d'Affaires, Korean Embassy in Azerbaijan.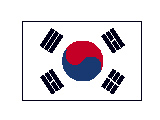 Azerbaijan is a somewhat strange name to Koreans. So is Baku, its capital, but probably less unfamiliar because of the 007 movie, "The World is Not Enough."
Yet, Baku was well known, at least until the 1940s. The world's first commercial prospecting for oil took place in Baku in 1848, 11 years earlier than the Drake Well in Titusville, Pa., the first American oil well venture. Oil produced in Baku, known as Russian oil, competed with American kerosene under the sway of Rockefeller's Standard Oil in the world market from the 1870s to the early 20th century. Knowledge of Baku's fame, however, escaped Koreans, mostly due to the city's geographical remoteness.
Now, all of a sudden, Korea's presence has become conspicuous in Azerbaijan, a country that borders the Caspian Sea between Iran and Russia. The Korean government opened its resident Mission in Baku in March and President Roh Moo-hyun made an official visit to Azerbaijan in early May. During his visit, a joint declaration, which sets out the orientation and principles of cooperation, was signed along with several more specific documents.
Cooperation is diverse and extensive. It encompasses energy, industry, construction, IT, transportation, petrochemicals, water resources, shipbuilding, city planning, and so forth. The nature of Korea's business there is likely to be more project-based than the trade of merchandise.
The size of businesses is also likely to vary. Bigger projects in the energy sector will entail billions of dollars while smaller ones will cost only millions. Over and above these direct business projects, what attracts the interest of Koreans is the prospects of the Azerbaijan economy. Based on its rich oil and gas reserves, the country's economy is projected to grow for years to come.
Last year, its economy marked an astounding growth rate of 26 percent and is widely expected to do the same this year. Moreover, with the completion of its trans-corridor oil and gas pipelines, Azerbaijan will enjoy a position as the center of oil and gas transport in the Caspian region.
Needless to say, the country is not without problems. As a young independent state detached from the old Soviet Union, Azerbaijan is still plagued by relics of the Communist era, including corruption, red tape, inefficiency, lack of transparency, dilapidated infrastructure, and above all, a communistic mind-set.
Generally speaking, however, a bright future is in view for the country. Its leadership is strong, reform-oriented and pursues solid economic policies based on active cooperation with Western countries. It is eager to solidify market principles and join the World Trade Organization. It is also actively engaged in sociopolitical reforms with the focus on promoting the rule of law, democracy, freedom of press, and improving human rights.
Korea and Azerbaijan can be good partners in their economic and trade relations. Their natural resources and development experiences are complementary and can be mutually beneficial to both nations. Despite its rich natural resources and huge potential, Azerbaijan needs help to develop these assets due to its lack of developmental experiences. In this regard, Korea can be a model to follow.
Currently, Azerbaijan is making efforts to learn from its European neighbors, but they are simply far too advanced to emulate. Starting with almost nothing and driving itself in a short time to become an industrial and democratic state, Korea is a more suitable model for Azerbaijan to follow. The leaders of Azerbaijan have repeatedly expressed their wish to learn from Korea's experiences in economic and social development.
Indeed, Baku has a growing interest in constructing closer relations with Korea. Since President Roh's visit to Baku, a number of Korean companies have been stepping up their efforts to expand into the Azerbaijan market. With typical Korean speed, some have already begun to prepare to open offices in Baku.
Once a certain level of business partnership is established, a growing number of Korean entrepreneurs will look for broadened opportunities in Azerbaijan. It is expected that Baku will soon become well known to Koreans as a business center in the Caucasian region.