Romanian Prime Minister Traian Basescu on Sunday met with Azerbaijan's President Ilham Aliyev and Armenia's President Robert Kocharian and in an attempt to resolve their dispute over the occupied Nagorno Kabarakh territories problem.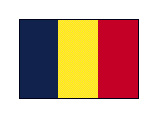 The three heads of state planned to have dinner together on Sunday evening, Romania's Mediafax news agency reported. The region has been Armenian occupation for more than a decade.
The Azeri and Armenian presidents arrived in Bucharest ahead of the Black Sea Forum for Dialogue and Partnership Summit, to be held in Bucharest from June 4-6.
Basescu said he hoped the forum would create conditions for 'an open dialogue between the participants.'
The Romanian president and his Azeri counterpart expressed hopes that their talks would end in a resolution of the conflict in Nagorno-Kabarakh soon, the presidential office in Bucharest said in a statement.
Nagorno Kabarakh is located in south-west Azerbaijan. Armenians attacked the Azeri security forces in 1992 and then the region was occupied by the Armenian forces. More than 1 million Azeris became refugees. No Azeri was survived in Armenia since then. The EU and the OSCE named Armenia 'occupier' in the region.
/www.turkishweekly.net/