South Azerbaijan National Defense Committee established in Baku, Organization Committee member Javidan Elbars informs.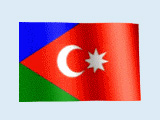 According to APA, Elbars has stated that the objective of establishing the committee was to give support of South Azerbaijanis living in Azerbaijan and Europe, to our compatriots in Iran.
The committee will render legal assistance to Azerbaijanis to prevent the repressions after the events in Iran have ended, and will inform the world community with the happened event.
The central office of the Committee will be in Baku, in parallel with USA, Germany and Switzerland branches will operate.