The Human Rights Institute of Azerbaijan National Academy of Science held a press conference on determining steps to restore property rights of Azerbaijanis deported from Armenia.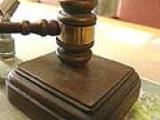 The Institute director Rovshan Mustafayev said that the Society for Refugees has collected 120-volume documents on violation of property rights of our compatriots deported from Armenia. It turned out that by these documents that Azerbaijanis own properties at total cost of $20 billion in Armenia.
Mustafayev also said that these documents will be submitted to the European Court of Human Rights to restore Azerbaijanis' rights of property in Armenia.

Head of the Society for Refugees Abbas Safarov said they have sent nearly 20 thousand applications to the UN related to the violation of Azerbaijan's rights of property in Armenia. Stating that more than 250,000 Azerbaijanis have been deported from Armenia, Safarov said there are 272 original Azerbaijani villages and 89 mixed villages in Armenia. Armenians have destroyed all graves belonging to Azerbaijanis in these villages, APA reports.