The US charge d'affaires in Azerbaijan Jason Hyland has denied US involvement in the events in northern Iran.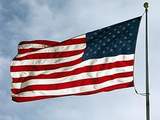 As Trend news agency reports, on June 2, commenting on statements of Iranian officials about US and Israeli special services involvement in the protest actions of Azerbaijanis in Iran, Hyland noted that "such statements do not correspond with the reality."
"The situation with human rights in Iran is well-known and concerns not only the USA, but the whole international community as well," the American diplomat is quoted as saying, noting that "the recent events in northern Iran are another proof of it".
At the same time, the head of the diplomatic mission stressed that he was proud of Washington's effort in peaceful settlement of the crisis over the Iranian nuclear program.
/Regnum/