MP Asim Mollazade is leaving for Strasbourg April 6 to attend the international conference dedicated to future status of Kosovo.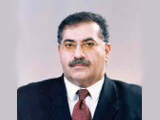 According to Trend, the event was organized by the European Liberal Democratic Party of the Alliance of European Liberals and Democrats of the Council of Europe jointly with the International Liberal Group.
The visit is to complete April 9.