Russia and Azerbaijan delimitation Committee held joint meeting in Derbend on Wednesday.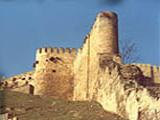 Dagestan bureau of APA reports that the commission experts had conducted survey of the two countries' water system in Samur River and Caspian Sea on the first day of the meeting to last by April 7.
It should be noted that, commissions includes representatives of Foreign Ministry and State Border Service of both of the countries.