"Dialogue Eurasia" (DA) Platform Azerbaijan National Committee held meeting in Ataturk Center.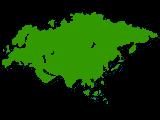 As APA reports, April 7-10 DA Platform meeting will be held in Antalya aimed at "Media in Eurasia".
DA Platform Azerbaijan National Committee Chairman Nizami Jafarov considers that Platform member countries should establish bilateral relations among the media organs.
Social-political department Chief of President's Office Ali Hasanov, Deputy Prime Minister Elchin Afandiyev, Chairman of Writers Union Anar, MPs Fattah Heydarov, Nizami Jafarov, Rabiyyat Aslanova, media representatives - Rashad Majid, Elchin Shikhli, Gulu Maharramli and others will represent Azerbaijan at the meeting.
According to Jafarov, Azerbaijani delegation will raise 8 issues at the meeting. These are preparation of special program on establishing bilateral mutual relations among media organs, awarding of journalists, and preparation of a program on DA Platform to last an hour on TV and others.
DA Platform was founded in 1999 by Azerbaijan and Turkey to help to establish peace in Eurasia region, mutual cooperation, create cross-cultural dialogue.