Yunis Ganuni, the speaker of the Lower chamber of the Afghan Parliament, will pay a visit to Azerbaijan.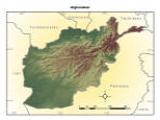 The issue was discussed at the meeting of Eynulla Madatli, the Azerbaijani Ambassador to Pakistan and Afghanistan, and Yunis Ganuni in Kabul, Trend reports.
The meeting concerned the ways of development of the interparliamentary cooperation. Madatli handed over the invitation by Azerbaijani speaker Ogtay Asadov to pay an official visit to Azerbaijan.
Madatli also held meetings at the Afghan Foreign Ministry to discuss the participation of Afghanistan in the summit of the Economic Cooperation Organization and the meeting of the Organization of the Islamic Conference (OIC) Foreign Ministers in Baku.
Madatli was in Kabul from 1 to 2 April to participate in the conference "Big Central Asia: partnership, trade and development". He also met with Azerbaijani peacekeepers in Afghanistan.