Moldova regards the initiative to establish the Black Sea Euroregion presented at the International Conference on Interregional Cooperation in the Black Sea Basin as instrument for consolidating the good neighborhood relations.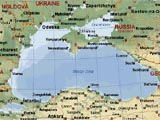 Government representatives that participated in the conference in Constanta on March 30 signed a joint declaration about provision of support for instituting the Euroregion. Russia was the only country to reject this idea. It said it did not take part in initiative's formulation and it does not consider itself obliged to sign the common declaration.
According to REPORTER.MD News Agency, the declaration signatories committed themselves to promoting the local and regional cooperation and to continuing cooperating with the existing institutions.
The conference was organized under the aegis of the Romanian presidency of the Committee of Ministers of the Council of Europe. Officials from Armenia, Azerbaijan, Bulgaria, Georgia, Greece, Russia, Turkey, Ukraine, and Moldova took part in the conference.