Russia's ambassador to Armenia said Monday that the two countries were promoting stability in the Caucasus region, and that Gazprom's decision to raise natural gas prices for the former Soviet republic was in line with current policy to move towards free-market pricing schemes.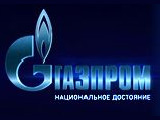 "Our teamwork has had a positive effect on regional stability and integration processes among former Soviet republics," Nikolai Pavlov said in an interview to RIA Novosti.
While acknowledging that Russia's decision to raise natural gas prices for Armenia had put some strain on bilateral relations, Pavlov said the move was part of Russian efforts to put the gas market on a free-market basis.
In January, Russia doubled the price for natural gas supplies to Armenia from $54 per 1,000 cubic meters to $110.
The move has stirred heated debate in Armenia, whose struggling economy is heavily dependent on Russian gas, and prompted some political groups to demand a review of relations with Moscow.
Pavlov hailed bilateral contacts within the Collective Security Treaty Organization (CSTO), a regional security body founded in 2002 that also includes Belarus, Kazakhstan, Kyrgyzstan, Russia, and Tajikistan.
The organization, which some experts say was created to prevent NATO's further eastward expansion and keep some CIS countries under Russia's military protection, has a Collective Rapid Reaction Force with 1,500 military personnel deployed in Central Asia.
Pavlov also said that Russia remained Armenia's main trade partner, and in 2005 bilateral trade hiked 40%.