"After the Istanbul meeting on March 20 the OSCE Minsk Group co-chairs have not informed of their coming steps yet," Armenian Foreign Minister Vardan Oskanian said.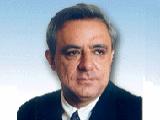 According to him, further steps will depend on the conclusions of the co-chairs' meeting, APA reports.
"Either the co-chairs will visit the region themselves, or they will organize a meeting of the FMs of Armenia and Azerbaijan," he said.

The Armenian Minister also added that Armenia had done much on its part to promote peaceful settlement of the Nagorno Karabakh conflict and now expects corresponding steps from Baku. Oskanian remarked that opportunities to settle Karabakh conflict reduced in 2006 a bit.