Resolution on the Nagorno Karabakh settlement will be adopted at the OSCE Parliamentary Assembly Summer Session, Armenian Parliament's vice-speaker, Head of the Armenian delegation to the OSCE PA Vaan Ovannisian stated.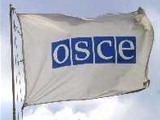 According to APA, OSCE PA rapporteur on Nagorno Karabakh Goran Lennmarker will pay a visit to Azerbaijan in April to get acquainted with the members of the Azerbaijani delegation to OSCE PA and hand them the proposal of the Armenian side on formation of a joint committee within the OSCE.
In Ovanissian's opinion, the formation of committee will render an opportunity to coordinate the works with the rapporteur.