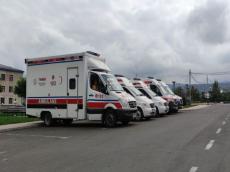 Measures are being taken to organize medical services inAzerbaijan's Khankendi district. Polyclinics have already been opened in Khankendi, Azernews reports.
Moreover, a three-room polyclinic was built with primary surgical, cardiologic, therapeutic rooms.
The specialized medical teams were sent to Khankendi in the early hours of October 1 with involvement of Azerbaijan's healthcare institutions including medical experts, seven ambulances and an emergency medical service team. The next steps are scheduled after evaluation of the population's current medical and sanitary and epidemiological situation.