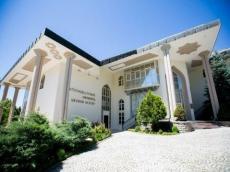 Azerbaijan is ready to evacuate its citizens from provinces of Turkiye hit by the devastating earthquake, Azernews reports, citing a tweet by the country's embassy in Ankara.
In a tweet, the embassy kindly asks the citizens, who want to be evacuated, to come to the indicated destinations at 1500 local time on February 7.
"??To the attention of AR citizens, who were affected by the earthquake in the provinces, where the state of emergency has been declared in Turkiye, and want to be evacuated to Azerbaijan! The evacuation buses will be at the listed destinations on February 7 at 1500 Turkiye time," the embassy tweeted.