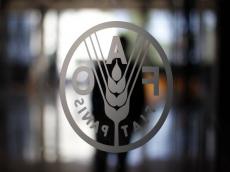 The second phase of the partnership program between the Food and Agriculture Organization of the United Nations (FAO) and Azerbaijan is expected this year, Azernews reports, referring to Bariz Mehdiyev, Assistant to the Representative of the FAO in Azerbaijan.
In a regional workshop dedicated to the joint activities of FAO representative offices in Azerbaijan, Bariz Mehdiyev said that the Food and Agriculture Organization of the UN (FAO) and Azerbaijan are working in eight different areas as part of the cooperation program.
"I would like to note that we have established close cooperation with the Ministries of Agriculture, and Ecology of Azerbaijan, as well as with the Food Safety Agency. We are working with the agency on projects aimed at ensuring food safety in Azerbaijan. Also, we have joint projects with the above ministries," he added.
Azerbaijan has been a member of the FAO since 1995. The organization's office in the country has been operating since 2007.