French Foreign Ministry publicized the program of the forthcoming talks between presidents of Azerbaijan and Armenia, Ilham Aliyev and Robert Kocharyan, to be held in the French castle Rambouier.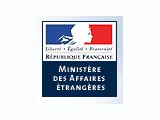 The Azerbaijani and Armenian presidents will be in France from 10 to 11 February at the invitation of the French president Jacque Chirac. On 10 February at 11.00 a.m. and 12.00 p.m. separate meetings of presidents with Jacque Chirac will take place. In the afternoon both presidents will meet at the Rambouier castle tete-a-tete. On Saturday, 11 February, in the morning the talks will be held with participation of the OSCE Minsk group co-chairmen from the USA, France and Russia, the Embassy of France to Azerbaijan told Trend.
The goal of the current negotiations is to identify principles for the conflict settlement followed after intensive talks held during the year (mediators, the sides, the Warsaw and Kazan meetings of presidents), the report says.