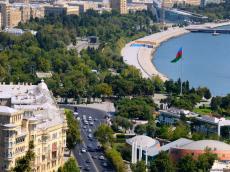 By Trend
The social reforms implemented in Azerbaijan are sustainable. On January 13, 2023, President of Azerbaijan Ilham Aliyev signed numerous orders and decrees to increase social benefits, salaries, and pensions of citizens, as part of a new social reform that will span over 800,000 people.
Member of Azerbaijani Parliament Mushfig Jafarov told Trend that the welfare principle is at the heart of the country's social and economic policy, and the fourth package of social reforms has been approved over the past five years.
"Social reforms carried out under President Aliyev's leadership are aimed at protecting the welfare of citizens, as well as improving their living standards. The decree signed recently by the head of state ensures the continuation of reforms on raising social benefits for a significant part of the population. The fact of taking all these steps in the post-second Karabakh war and COVID-19 period, as well as at a time when the global economy is close to falling into recession, gives grounds to declare that increasing the social package is the focal point of Azerbaijan," the MP added.
According to him, four packages of social reforms have been adopted so far, since 2019. The primary objective of Azerbaijan is to become one of the top countries in the world on social and economic indicators.
In turn, analyst Elchin Mirzabayli told Trend that promoting people's social welfare is the underlying foundation of Azerbaijan's social and economic policy. As he noted, the approval of the country's fourth social reform package in five years, amidst the global economic crisis, geopolitical cataclysms, COVID-19 pandemic, issues in the food, energy, and financial markets, proves once again that taking care of citizens is of paramount significance for the Azerbaijani state.
"Considering the major reconstruction activities in liberated lands, the preparatory process for the 'Great Return', as well as steps taken to improve the security and defense capability of our state, which requires huge financial resources, we can see how important it is for Azerbaijan to improve the social well-being of citizens," he said.
Mirzabayli outlined that the social reforms are an integral part of the country's major reforms carried out in all aspects of the state's life under the leadership of President Ilham Aliyev. A number of measures aimed to increase economic activity ultimately create the basis for further growth in government revenues. And this is a crucial factor continuing ongoing social activities, further improving the welfare of citizens.