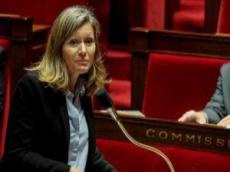 By Trend
Yaël Braun-Pivet, Speaker of the French National Assembly, has crushed the Armenian dreams by saying that France does not recognize the independence of illegal state formation in Azerbaijan's Karabakh.
"France does not recognize the independence of Karabakh, and this is in accordance with international law, to which we obey," she said.
To add insult to injury for Armenia, the above statement was made by Braun-Pivet at a joint press conference with her Armenian counterpart Alen Simonyan.
Although, Braun-Pivet noted, that France hopes for the restoration of a peaceful dialogue between Azerbaijan and Armenia.
"Today, we believe that the peaceful settlement and the restoration of peaceful dialogue are of the utmost importance. All our efforts are aimed at that. Today, we believe that other paths are out of place, because the path of peaceful settlement and dialogue has not been fully exhausted until everything has been tried. Our energy is 100 percent directed to this settlement," the speaker said.