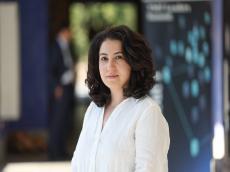 Following the order of the chairman of Azerbaijan Railways CJSC, Aysel Soltanova was appointed to the post of advisor to the chairman.
Soltanova got a bachelor's degree in regional studies from the Azerbaijan University of Languages and a master's degree in public policy from the Central European University.
From 2006 to 2014, Soltanova worked for bp and P&G, while from 2014 through 2020, she took various positions at Azercosmos OJSC, including the head of the marketing department. Since 2021, she has been working at Aztelecom LLC as First Deputy Director General.