Special Representative on the Nagorno Karabakh Conflict of the OSCE Parliamentary Assembly Goran Lennmarker is expected to pay a visit to Azerbaijan this spring.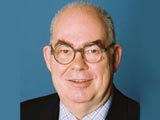 APA was informed by Eldar Ibrahimov, deputy head of the Azerbaijani delegation to OSCE Parliamentary Assembly. According to him, G.Lennmarker's visit was postponed due to the parliamentary elections in Azerbaijan held in the end of last year.
The Special Representative conducted several meetings during his visit to Armenia last year. The deputy head also added that, he will meet with G.Lennmarker in the winter session of OSCE Parliamentary Assembly in Vienna scheduled for 23-24 February.