Chief of Azerbaijan Democratic Party Rasul Guliyev is in New York, the US at present.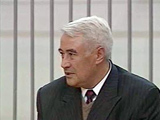 As APA reports citing the Head of the Press Service of the Party Nuraddin Ismayilov, the leader of the party is not expected to visit Europe or other countries in the nearest future.
N.Ismayilov also expressed opinion on the fact that Rasul Guliyev had not been invited to the hearings in the Monitoring Committee of the Council of Europe Parliamentary Assembly (PACE), unlike other opposition leaders.
He noted that there was no discrimination here. Simply, as first the Vise-Chairman of ADP Sardar Jalaloglu executes all the responsibilities of the party Chairman in Baku, he has been invited to Strasbourg. "Rasul Guliyev charged Sardar Jalaloglu tackling with such issues".