The first part of the sitting of the Parliamentary Assembly of Council of Europe (PACE) Monitoring Committee has finished today.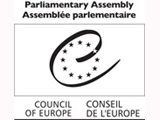 Member of the Azerbaijani delegation who attended the sitting Bakhtiyar Aliyev informed that the discussion on Azerbaijan was over and there was no sharp claims against the country.
The discussion on Azerbaijan was focused on the November 6 parliamentary elections and opinions were exchanged mutually over this issue. Azerbaijani parliamentarians addressing to the sitting, said that the elections were conducted freely, fairly and in a democratic way and informed about some measures implemented by the head of state during the pre-election period.
According to B.Aliyev, they also mentioned some illegalities committed on the day of voting and spoke about the measures taken against violators. Aliyev said that the Monitoring Committee continues its work and there will not be any other issue related to Azerbaijan discussed at it.
APA