The NIPA, member party of the "New Politics" block wants reforms inside of the block and warns that in case if is not heard it will leave the block.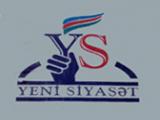 "The National Independence Party of Azerbaijan (NIPA) is dissatisfied with the activities of the New Politics (NP) bloc, which member it is," said a member of the NP coordinating board, the NIPA chairman Ali Aliyev.
According to Aliyev, the issue was discussed at the party's political council. "The alliance has built its pre-election activities with some shortcomings. Therefore, we could not achieve certain success during the elections. We came to the conclusion that reforms are to be made within the alliance. And we will make this proposal at the alliance's coordinating board," Aliyev said.
The party's chairman noted also, that the issue of the NIPA leaving the bloc may be also discussed however he added that the issue is not on the agenda yet.
Trend