"It is not a normal case if a person whose candidacy was registered for participation in electrons does not participate in his election campaign.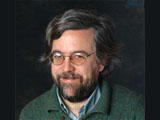 This eliminates the possibility of equal use of the election rights by candidates. If the candidacy is registered, then they have the right to conduct the election campaign. I am not familiarized with the practice of participation in elections in absentia".
This was told by the co-rapporteur on Azerbaijan of the Parliamentary Assembly of the Council of Europe Andres Herkel in his exclusive interview to APA when expressing his attitude to abolishment of the immunity rights of the ADP chairman Rasul Guliyev and ASDP chairman Ayaz Mutallibov by the general prosecutor.
A.Herkel evaluating the pre-election situation in Azerbaijan noted that some positive steps were taken. By reminding that political prisoners were released on the eve of the June session of PACE, the Public Television began to be broadcasted some days left to the beginning of the election campaign, he stressed that all commitments were implemented at the last time. It should be noted that the sitting of the PACE Monitoring Committee was held in Antalia during last two days.
The co-rapporteur Andreas Gross gave a report on the pre-election situation in Azerbaijan in the sitting yesterday. Andres Herkel did not participate in this sitting because of municipality elections held in his country.