The appeal of the "Azadlig" bloc in conenction with holding a mass action in Baku on September 10 was responded positively by the Baku city Executive Power yesterday.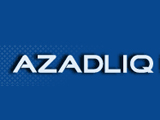 According to the information given to APA by the PFPA vice-chairman Hasan Karimov, holding of the march-rally was permitted in the letter entered the bloc from the Department of the Work with Public Organizations and Political Parties of the Baku city Executive Power.H.Karimov informed that the action will start in the "20 January" station of the subway at 17:00 pm and continue with the rally in front of the "Galaba" cinema. The action to last two hours will finish at 19:00 pm.
Different slogans will be advanced in parallel with the demand of free and fair elections in the action. The organizer of the action is PFPA(r). It should be noted that this will be the first propaganda action of the "Azadlig" bloc.